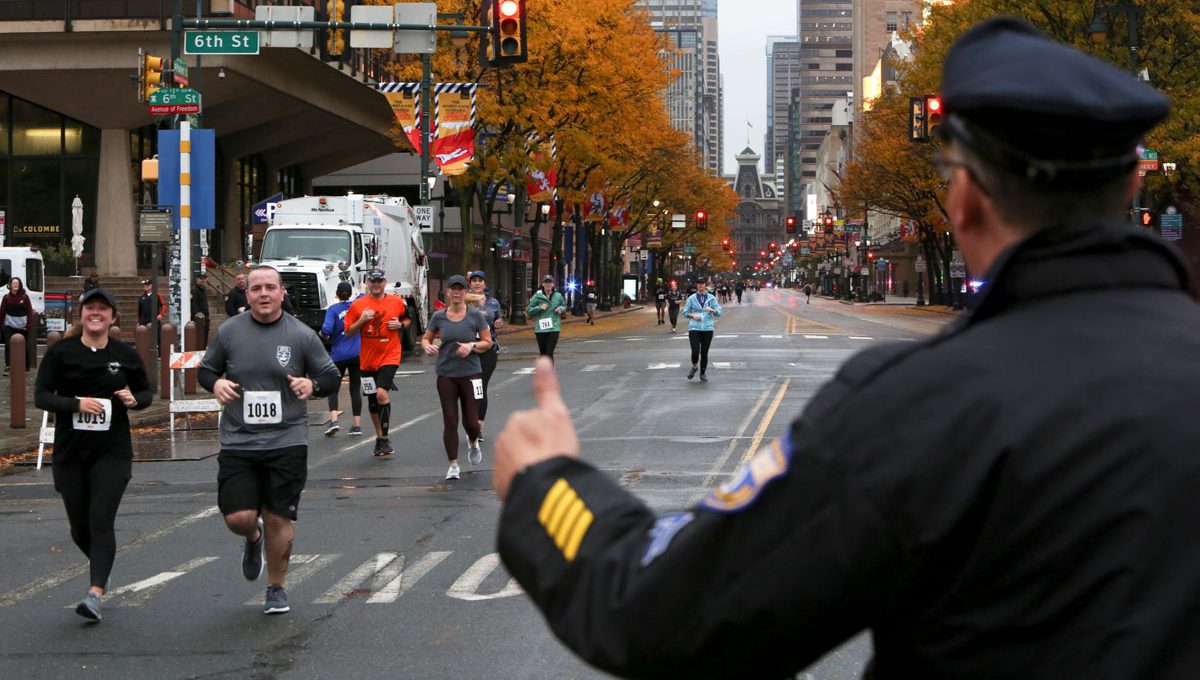 2023 Run For Blue Details!
July 19, 2023
You may have conquered Broad Street, now you can conquer Market Street too! The 5th annual, 5-mile Market Street "Run for Blue" will be held on Sunday, Oct. 15, 2023 at 8 a.m. This is your chance to show your support of the dedicated officers of the Philadelphia Police Department. Register today at www.marketstreetrun.org.
The cost is $40 through July 7 ($45 thereafter and $50 as we get closer to September through race day) and includes a beautiful long-sleeve running shirt. You choose to Run OR Walk and you can choose to do this in-person on 10/15 or virtually. The choice is yours!
For decades, you had the opportunity to Run Broad Street. In 2019, for the first time, we brought you the chance to run or walk Market Street, from the Delaware River to the Schuylkill River, in support of the men and women of the Philadelphia Police Department. Starting in historic Old City just a stone's throw from the Delaware River and running 2.5 miles along Market Street to the shadow of 30th Street Station above the mighty Schuylkill River; looping back to the finish line to complete 5 miles.