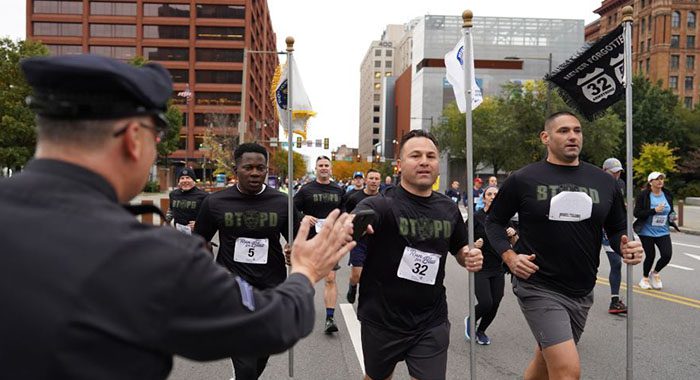 4th Annual Market Street Run for Blue Recap
October 29, 2022
The Philadelphia Police Foundation (PPF) held its 4th Annual Market Street Run for Blue — a five-mile run or walk event — on Sunday, Oct. 23 at 8 a.m. The Run for Blue is the PPF's second-largest fundraising event and raised over $150,000 via 1,200 runners and walkers for our mission this year.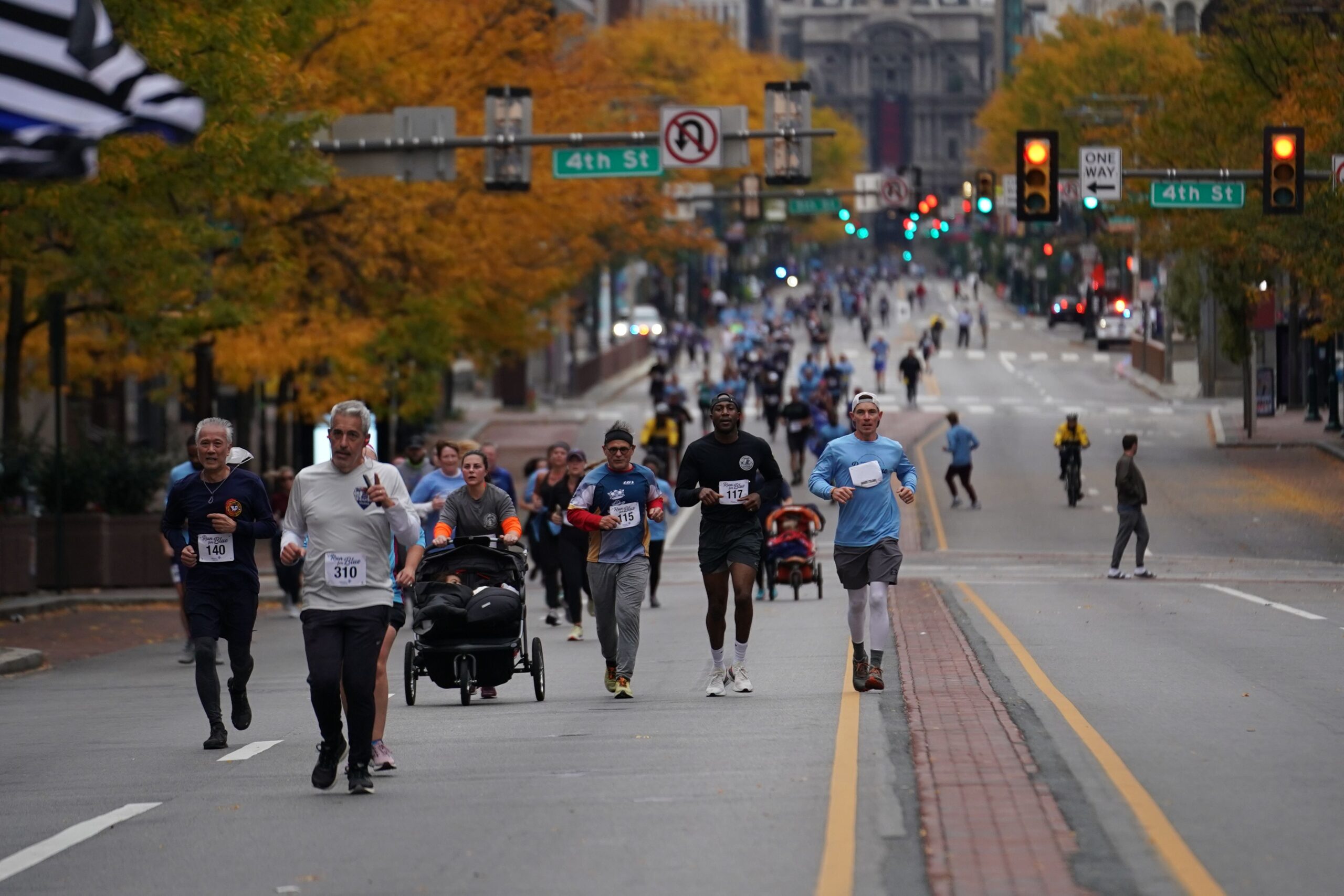 The official race starters were seven (7) Philadelphia Officers hit by gunfire while on duty over the past 12 months (including the 3 PPD SWAT Officers shot in Mid-October). The 7 officers are as follows: Philadelphia Police Officer Arcenio Perez, who was shot in the arm last October while apprehending the Jefferson Hospital shooting suspect. Philadelphia Police SWAT Officer Donald Murdoch, who was shot in the chest in February serving a warrant for an illegal drug manufacturer on Lehigh Ave. Philadelphia Police Officer Sergio Diggs, who was shot in the head during an incident on July 4th on the Ben Franklin Parkway. SEPTA Transit Police Officer Ervis Onuzi, who was shot in the abdomen while helping apprehend a man in the Frankford section of the city. Phila Police SWAT Officers TJ Fitzpatrick, Patrick Saba and Ed Quintana, each shot while serving a murder warrant in North Philadelphia.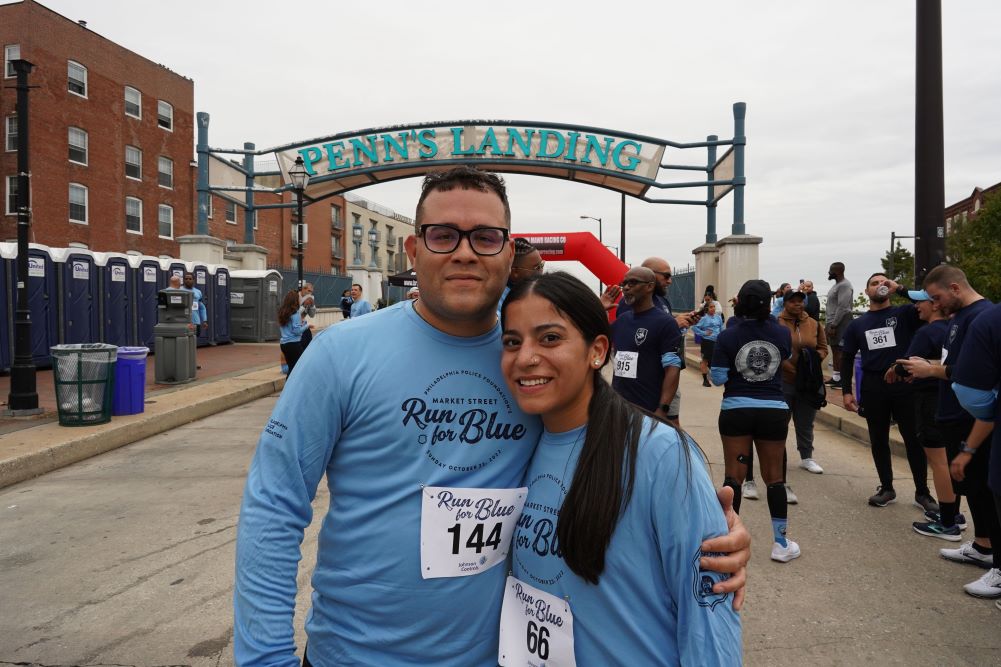 "Proceeds from the Run for Blue will be used by the Foundation to support our primary giving pillar which is to help Reduce and Prevent Gun Violence. Additionally, we fund advanced training, youth programs, critical equipment, innovative programs and new technology not included in the city's current budget for the Philadelphia Police Department," said PPF President Maureen Rush. "But our number one focus is gun violence reduction. We anticipate more than 1,300 participants and are thrilled to see so many people coming out for a great time in support of the incredible men and women of Philly PD who protect and serve every day despite the non-stop dangers they face."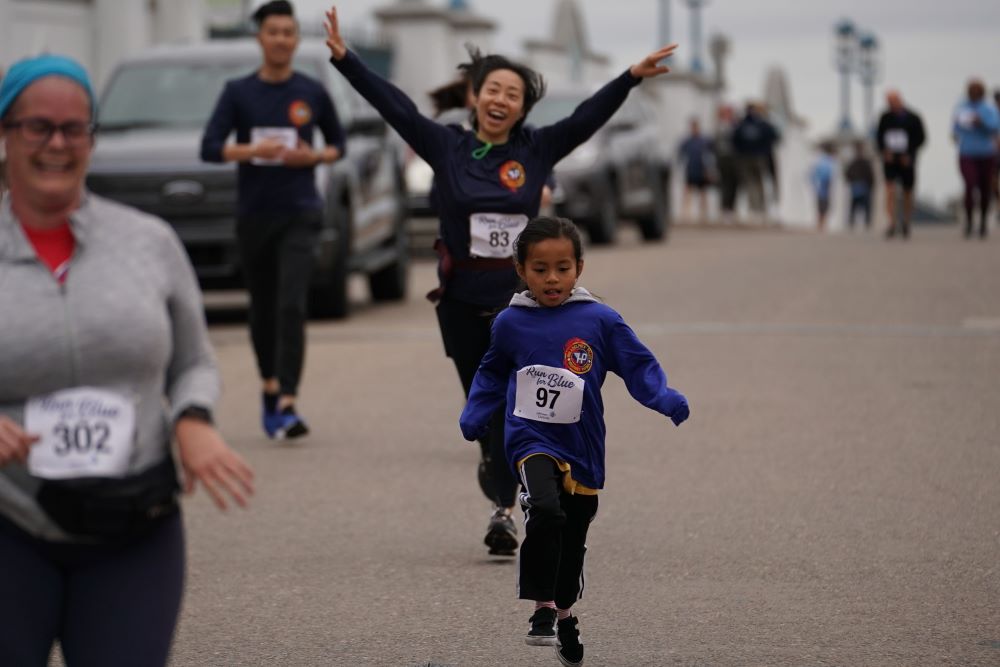 Participants came from all over the Philly Region and included teams of runners from local, regional and federal law enforcement agencies, who participated in a unique Law Enforcement Running Challenge — where the lowest combined time of the top 5 runners from each team would win. The Philadelphia Police Racing Team — ended up being the winning team and took home a huge trophy.
At the conclusion of the race was a Police-Community Festival which welcomed participants and the public at 2nd and Market Street from 8:30 a.m. to 10:30 a.m. The festival included food and beverages (courtesy of Wawa), music from WMMR and displays by various Police Department units including Mounted, Canine, Marine, Highway Patrol, Recruitment and others.