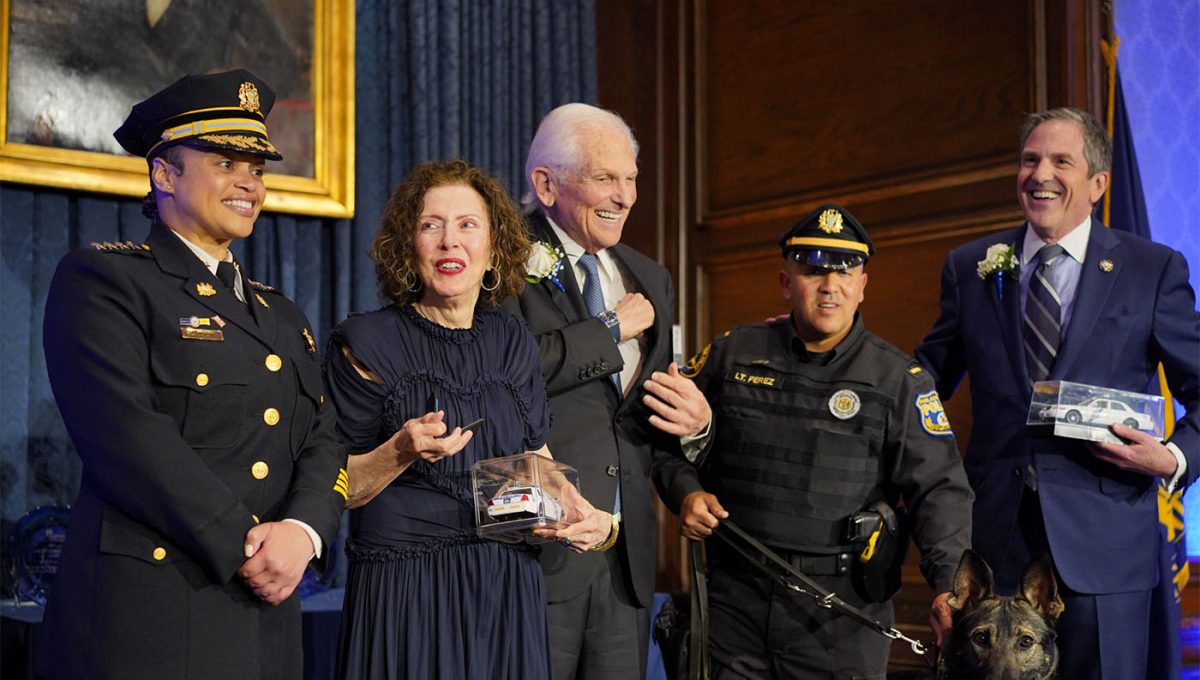 A Record Shattering Night for Blue!
July 20, 2023
A record shattering Night for Blue took place on Tuesday, May 16 and, for the first time in the history of the Philadelphia Police Foundation, $1,000,000 was raised. In addition, more than 575 people were on hand at the even as the 2023 Founders Award was presented to the Korman Family – Brad Korman, Steven Korman and Linda Richardson-Korman. It was a moving and dynamic evening that will allow the PPF to continue to fund the vital, yet unbudgeted, needs of the Philadelphia Police Department.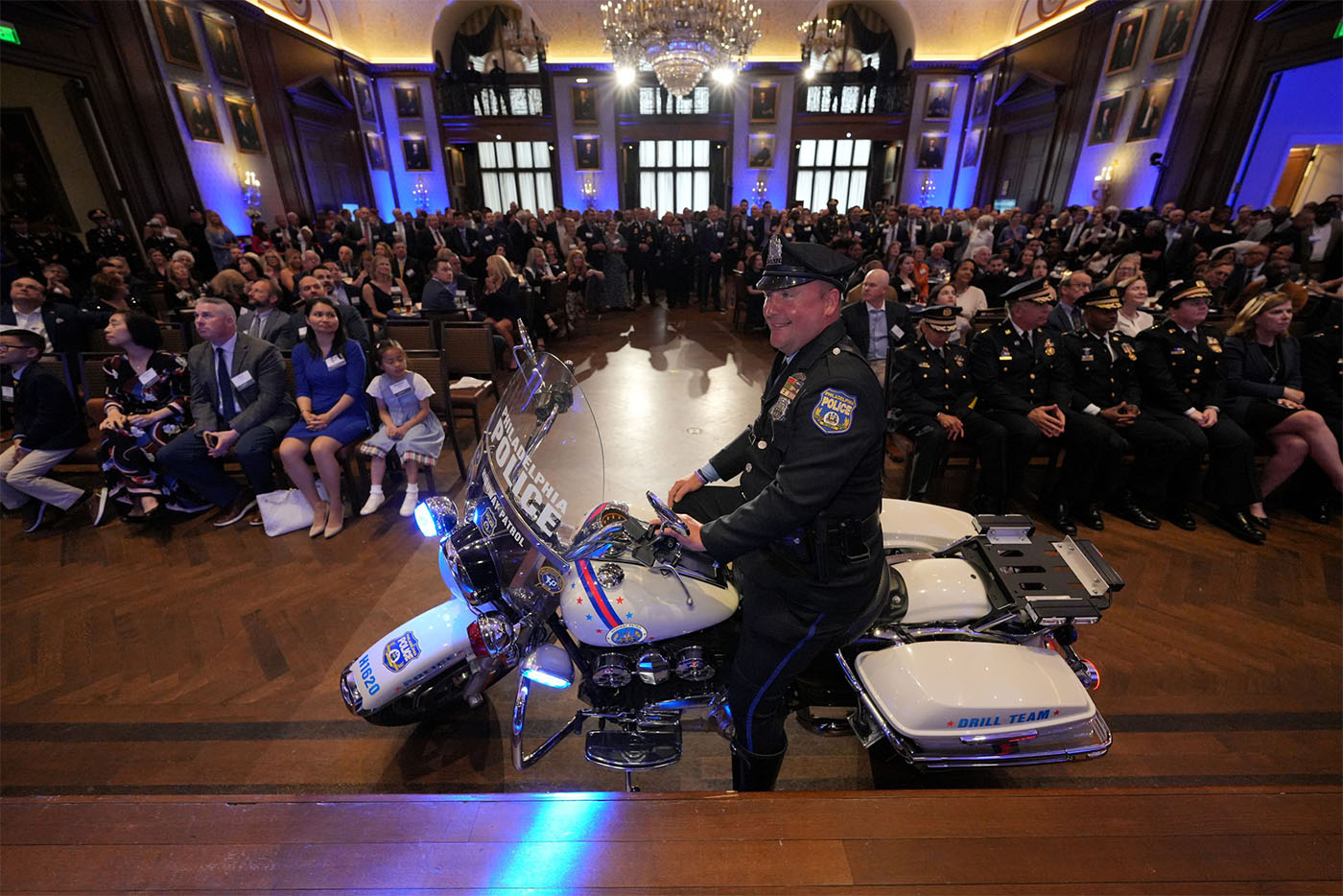 "I want to thank our incredible Board of Directors for their vision in establishing our primary annual fundraiser, Night for Blue (NFB) seven (7) years ago," said PPF President Maureen Rush. "The Philadelphia Police Foundation has grown dramatically over the past seven (7) years, thanks in part to the tremendous growth of this event, thus enhancing our ability to support the unbudgeted needs of the Philadelphia Police Department."
Awards of Extraordinary Courage:
The Awards of Extraordinary Courage were first established as a part of Night for Blue in 2021. It was especially emotional on this night, as the PPF recognized Philadelphia Police Officers Giovanni Maysonet and Mychal Couch with Awards of Extraordinary Courage for their heroism on duty over the past year. Officer Maysonet was shot twice during a traffic stop this past February and his partner, Officer Couch helped save his life getting him to Penn Presbyterian Medical Center Trauma Center where 4 emergency surgeries (in his first two weeks) saved his life.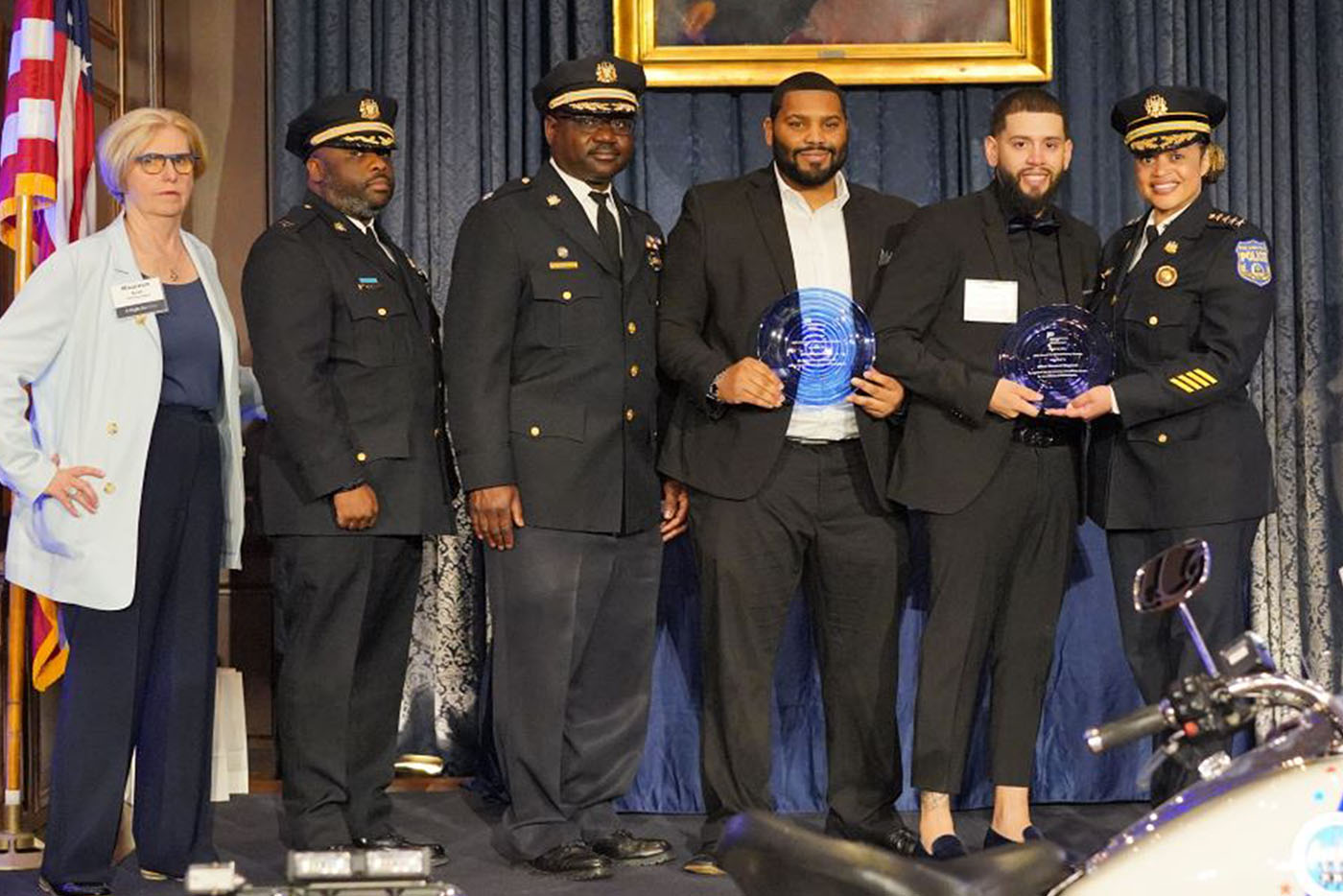 In addition, Sgt. Christopher Fitzgerald, from the Temple University Police Department, also received an Award of Extraordinary Courage posthumously, as he was tragically murdered in the line of duty this past February. His family was on hand to accept the award on his behalf. And Philadelphia Police Corporal Theresa Brooks, whose brave work that night ensured Sgt. Fitzgerald's killer would be captured, was also recognized with an Extraordinary Courage Award.