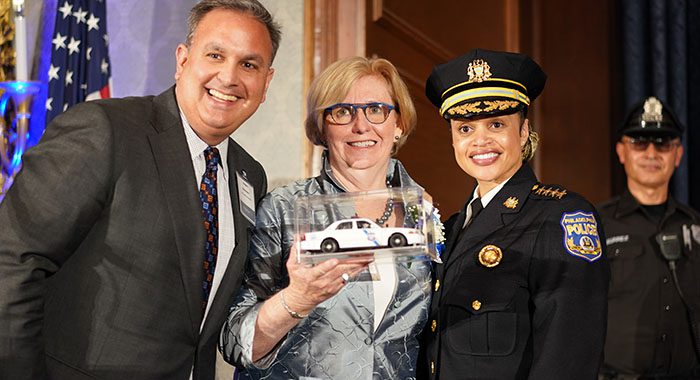 A Successful 2022 Night For Blue
May 24, 2022
A record shattering Night for Blue, honoring our very own President, Maureen S. Rush took place on Tuesday, May 17 at the Union League Philadelphia. $935,000 (and still counting) has been raised for the Philadelphia Police Foundation (PPF) to date and more than 500 people celebrated Moe's 45 years in law enforcement at the event!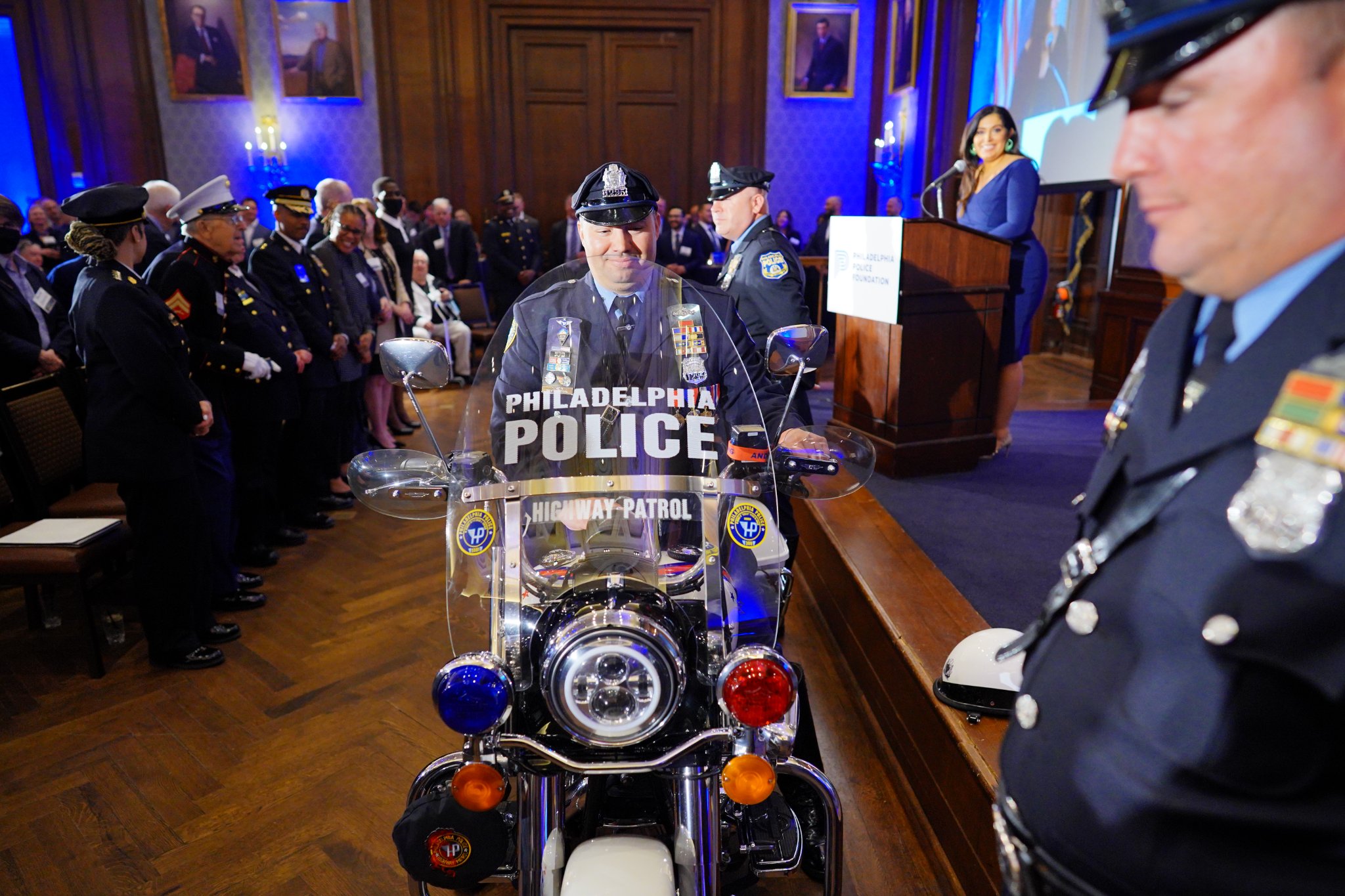 It was a memorable and dynamic evening that will allow the PPF to continue to fund the vital, yet unbudgeted, needs of the Philadelphia Police Department. In 2022, the Foundation has four support pillars which NFB revenue will allow the Foundation to fund:
Reducing the Gun Violence epidemic by Funding Unbudgeted Crime Reduction Initiatives.
Supporting Officer Wellness Programs and Police Accountability Initiatives
Providing Strategic and Advanced Training Opportunities at All Levels of the PPD
Providing Engagement Opportunities Between the Philadelphia Police and the Youth of the City
Maureen Rushed served 27 years at the University of Pennsylvania, most recently as the Vice President for Public Safety and Superintendent of Police.
Fondly known as "VP" or "Chief," Maureen Rush is an institution in policing and public safety in the city of Philadelphia. In addition, the PPF has been fortunate to have Maureen serve as President for the past 15 years; in this volunteer role, she has grown the organization by expanding the board to include leaders in the Philadelphia region with the goal to increase funding for the police department's unbudgeted needs. Under her leadership, and in collaboration with the board, the resources, scope, and impact of the PPF have grown dramatically, with the organization on pace to raise nearly $7 million in the past 5 years alone.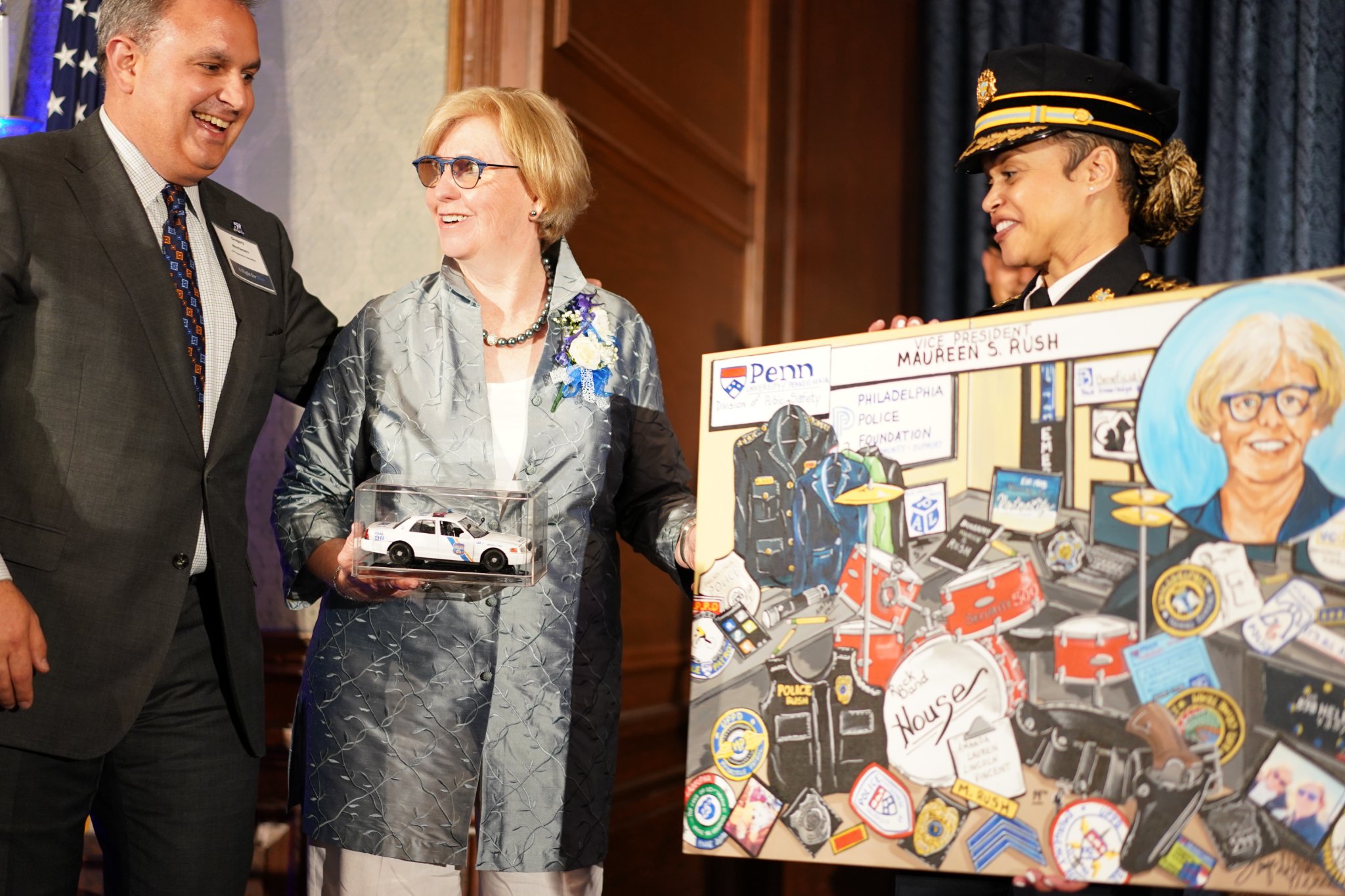 The PPF also recognized three (3) Philadelphia Police Officers (Edwin Perez, Arcenio Perez and Donald Murdoch) at Night for Blue with the 2nd Annual 'Awards of Extraordinary Courage' for their heroic efforts protecting the citizens of the city. Thank you to all who sponsored and participated and to President Rush — and thank you to all the incredibly dedicated men and women of Philly PD!