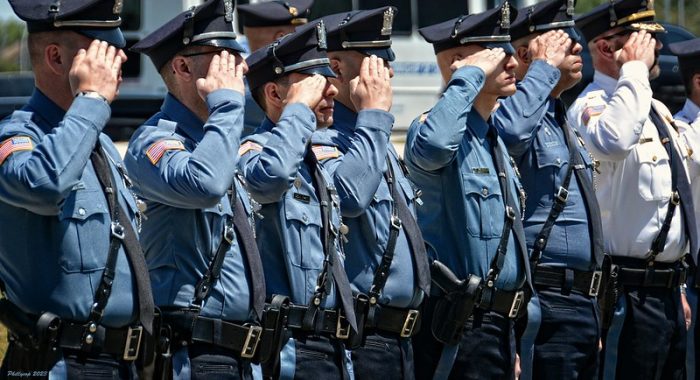 Officer Christopher Fitzgerald
February 22, 2023
The Philadelphia Police Foundation is saddened and shocked by the brutal, execution style murder of Temple University Police Officer Christopher Fitzgerald. An 18 year old male from Bucks County is in custody for the crime. 
Chris leaves behind his wife and 4 children. He also leaves behind his parents, both of whom are in Law Enforcement.  Chris' Dad, Dr. Joel Fitzgerald, spent 17 years with the Philadelphia Police Department and he is currently Chief of Police and Emergency Management at the Regional Transportation District in Denver, Colorado. His mother, Pauline, also works in law enforcement and also spent time with the Philadelphia Police Department.
Chris was an avid runner and participated in the PPF's Market Street Run for Blue this past October (see photo of Chris wearing his Phillies Red that day).
We grieve for the family of Officer Chris Fitzgerald and we recognize and honor his ultimate sacrifice. We stand with the Temple University Police Department, the Temple University Community and all law enforcement agencies in the City of Philadelphia and across the country.