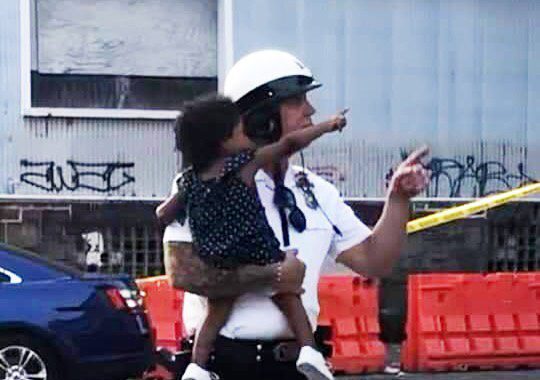 Thank You Philadelphia Police Department
August 20, 2019
To our Friends and Supporters,
We all watched with angst, sadness, concern and horror as we viewed in real time the shootout that transpired in North Philadelphia on Wednesday, Aug. 14. We are all thanking God today that, miraculously, no police officers or civilians were killed or seriously injured. We were reminded once again of the bravery and selfless commitment the men and women of our Philadelphia Police Department show on a daily basis. Their courage is incredible, and it was on full display during those 8 hours two days ago.
We felt inspired to send a thank you to those who have generously given to the Philadelphia Police Foundation over the past several years.  As we saw this week, these incredible men and women do their jobs every day with the constant threat of danger at every turn. Your support has provided these officers with life-saving vests, anti-bias training, SWAT team firearms, communications/intelligence software and more – all of which were vital during Wednesday's event. As the 4th largest police department in the country, we believe in Philly PD having the best equipment, technology and training in order to keep Philadelphia safe, and to protect the lives of the men and women who serve and protect us. This is at the very heart of our mission.
Commissioner Ross and all the men and women who serve, appreciate all you have done to help the Department be prepared for events like this.  There is much more to do for the PPD, but we wanted to take this moment to say a heartfelt 'Thank You' for what our friends and donors have already done as 'a Force Behind the Shield'!
With gratitude,
The Board and Staff of the Philadelphia Police Foundation